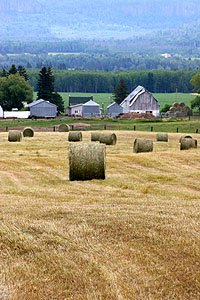 As the expression goes, "You are what you eat". Everyone today is concerned about their health and what they are taking into their bodies. Consumers like to know what they are eating, where it comes from and how it was raised.
Dr. Dan's Divine Bovine is raised on our family farm, just outside of Thunder Bay, with locally grown feeds. We strive to raise quality, healthy animals that will allow us to offer you a healthy wholesome meal.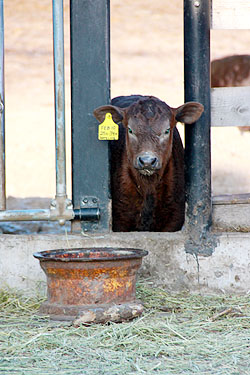 Our animals are fed a 100% plant based diet (forages and grains) without any animal by-products. The feed (hay and barley) is grown locally in Thunder Bay. Growth promoting hormones or growth implants are not used in the production of our beef. Mass medication of feed with antibiotics is not required due to our small scale of production and herd health program.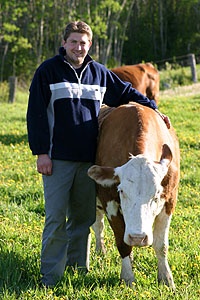 A proper herd health program including vaccinations is used to maximize the health of our animals. Medications are used only when necessary to humanely treat an individual animal if it becomes sick. If treated for an illness, the proper withdrawal period is followed so that all medication is cleared from the animal's system prior to processing.

Our name is on our product, and we strive to offer you a healthy, natural eating experience every time.

All our beef is raised in your community with integrity while providing and promoting local economic stimulus.

We hope you enjoy our beef and recommend it to your family and friends.