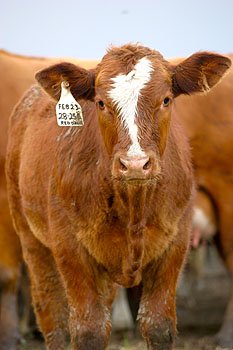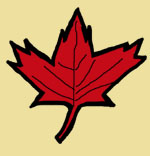 "Dr. Dan's Divine Bovine" is available by the side, quarter or in smaller value packs with an assortment of cuts. All of our prices are competitive with local grocery stores and delivery is available upon request.

Our beef is also available as fresh cuts at Peter's Country Fresh Meats and Deli, located at 109 Regina Avenue, Thunder Bay, (768-0303) and George's Market (807) 345-7021, 14 Balsam Street, Thunder Bay, or as fresh frozen cuts at A.J.'s Trading Post, Hwy. 61, Thunder Bay (473-8444)

Sides are the most economical purchase. They usually range in weight from 300-350 lbs. per side with a lean yield of 200-250 lbs. Custom cutting and wrapping is done at Thunder Bay Meat Processing in Murillo (935-2911). The price is $2.50/lb. dressed weight plus the cost of cutting and wrapping at the abattoir.

Quarters are one half of a side with an even selection of cuts from both the hind and front quarters. A quarter is approximately 100 to 120 lbs. of processed beef. We pick up the beef, pay for the cutting and wrapping and deliver it to your home. The price per quarter is $6.00 per lb. including processing and delivery.

Freezer Packs are smaller proportions of beef in the range of 20 to 30 lbs.
| | |
| --- | --- |
| Sirloin Steak | |
It contains 2 roasts, 4-6 steaks, stew beef, cutlets and lean ground beef. It is ideal for those who do not eat a lot of beef or do not have a lot of freezer space. Price is $6.00 per lb. including processing and delivery.

Individual Cuts including roasts, steaks, hamburger, specialty cuts and lean ground beef are all available to be purchased individually. Please refer to the price list for inquiries and ordering.

Commercial Orders of larger quantities of roasts, steaks and lean ground beef are available to restaurants and caterers for larger social functions. Just call ahead and let us know what you need. We will be happy to fill your order.