Kelly and Dan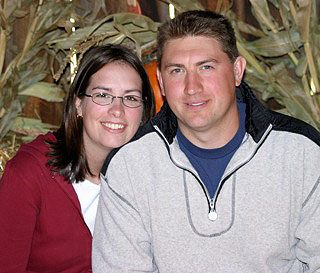 Aidan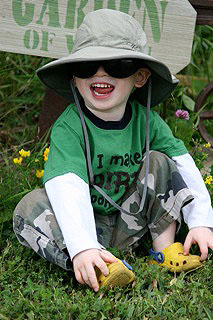 Please allow us to introduce ourselves. We are Dan and Kelly Matyasovszky. We are the 4th generation to farm our acreage in the Slate River Valley, just south of Thunder Bay, Ontario.

We are very proud to continue to raise beef on the family farm and hope to continue the tradition of having our children enjoy agriculture and raising quality beef!

Our family started farming on the acreage in Scoble Township in 1938. The farm was originally a subsistence dairy farm and was owned by our great grandparents, Frank and Maria Mate. They farmed with their children, Steve and Rosie, and when Rosie got married and had children, the Matyasovszky family purchased another farm close by.

From a young age each generation that was born participated in all aspects of farm life, and the farm continued to grow and prosper. Values, work ethic and respect for farming and agriculture have been instilled in each generation who have worked and lived on the farm.

Our families' love of farming and our rural area are both very important to us. So, in 2001 we made the decision to leave Southern Ontario and return to Thunder Bay, purchase the family farm and start beef farming.

Rylan, our hired hand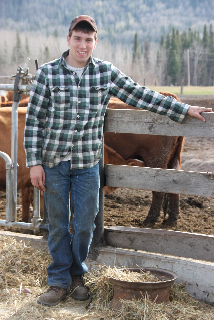 1972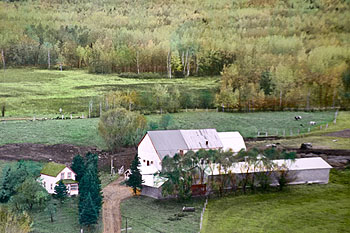 At that point, we started tearing down and rebuilding all aspects of the farm to make the change from dairy to beef. The rest is history! We purchased our first 11 head and Sunset Ridge Cattle Co.became a reality with the birth of our first calf in July 2001.
With each year we work on improving our property and our herd as well as the way that we market our animals and our finished beef.

People often laugh at the name we market our beef under. "Dr. Dan's Divine Bovine" started as a joke while brainstorming and progressed to our catch phrase. We hope you will find our beef "DIVINE"!


| | |
| --- | --- |
| View Larger Map | Directions to the farm: From Thunder Bay, Ontario - Take Hwy. 61 S, going towards the U.S. border Take Boundary Drive W. to Scoble Townline Road. Turn left (South) and we are 2 km down on the right (West) side. |